Product Update Notification Replacement Chips for HP CF500 Series
Wefound that the new firmware HP released on October 21, 2022 caused the CF500 series printers on the market to report an error "?". However, the Canon printers that use the same technology are not affected by this upgrade.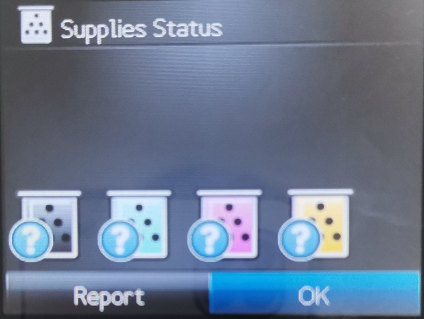 Printer display with Error "?"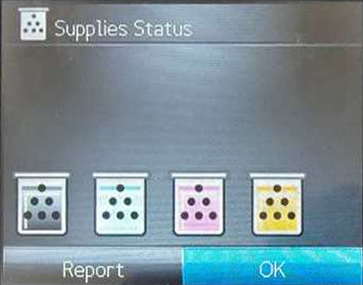 Printer display with upgrade solution


Because firmware upgrade from the original producer is beyond the our control, and can't be prevented in advance by R&D or testing. Therefore, malfunction of compatible products arising from firmware upgrade does not fall into the scope of quality problems.
With years of experience in printer firmware production and close cooperation on the chip supply side, we have obtained the latest upgrade solutions from the chip manufacturing side. According to tests so far, the new chip works well on an updated version of HP's CF500 series printer, and will be used in subsequent production.
Models Involved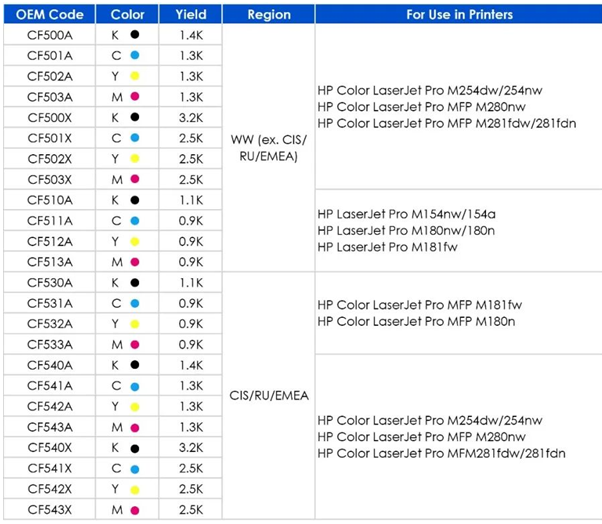 1. For the CF500 that has not yet been shipped in our factory, we will complete the replacement of the new chip for all related old chip products, and then arrange the shipment.


2. All online retailers and channel customers are advised to sell existing products as soon as possible.


3. Given the upgrade issue, customers are advised to inform end users not to carry out firmware upgrades to avoid affecting the normal use of their cartridges.


4. If the customer finds that the product cannot be recognized by the applicable printer, please contact our sales immediately.